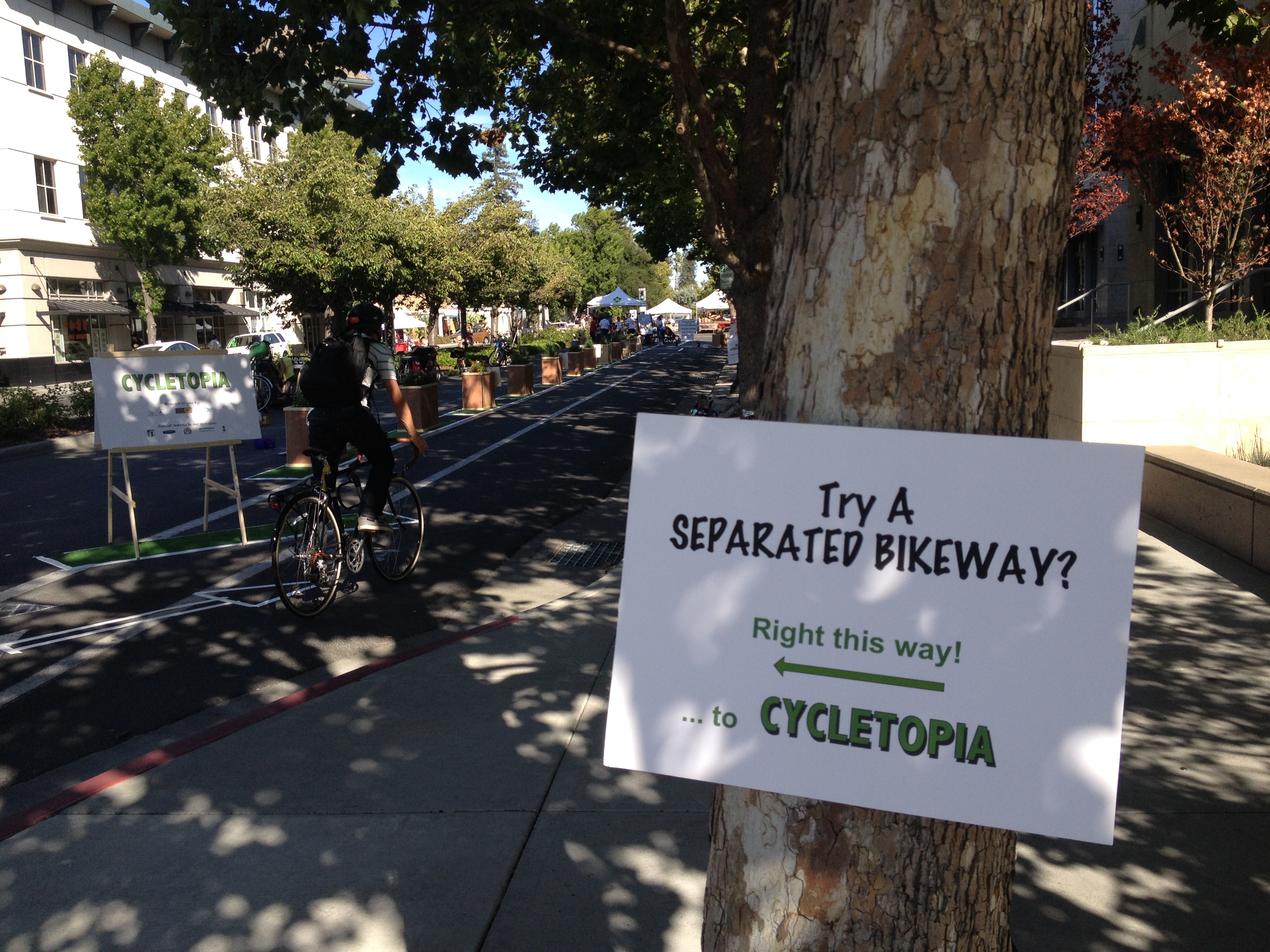 Thanks to everyone who came to our Thursday Night Live booth to experience the demonstration separated bikeway and for providing your thoughts on how to make Mountain View a better place for bicycling.  We had a great time! We hope you did too!
Thanks to Silicon Valley Bicycle Coalition and Safe Moves for your generous support and to the City of Mountain View Recreation Department for letting us take over a block of California Street.  And a big kudos to the Safe Mountain View team who were the driving force behind the event.
And now some scenes from Cycletopia!
Setting up…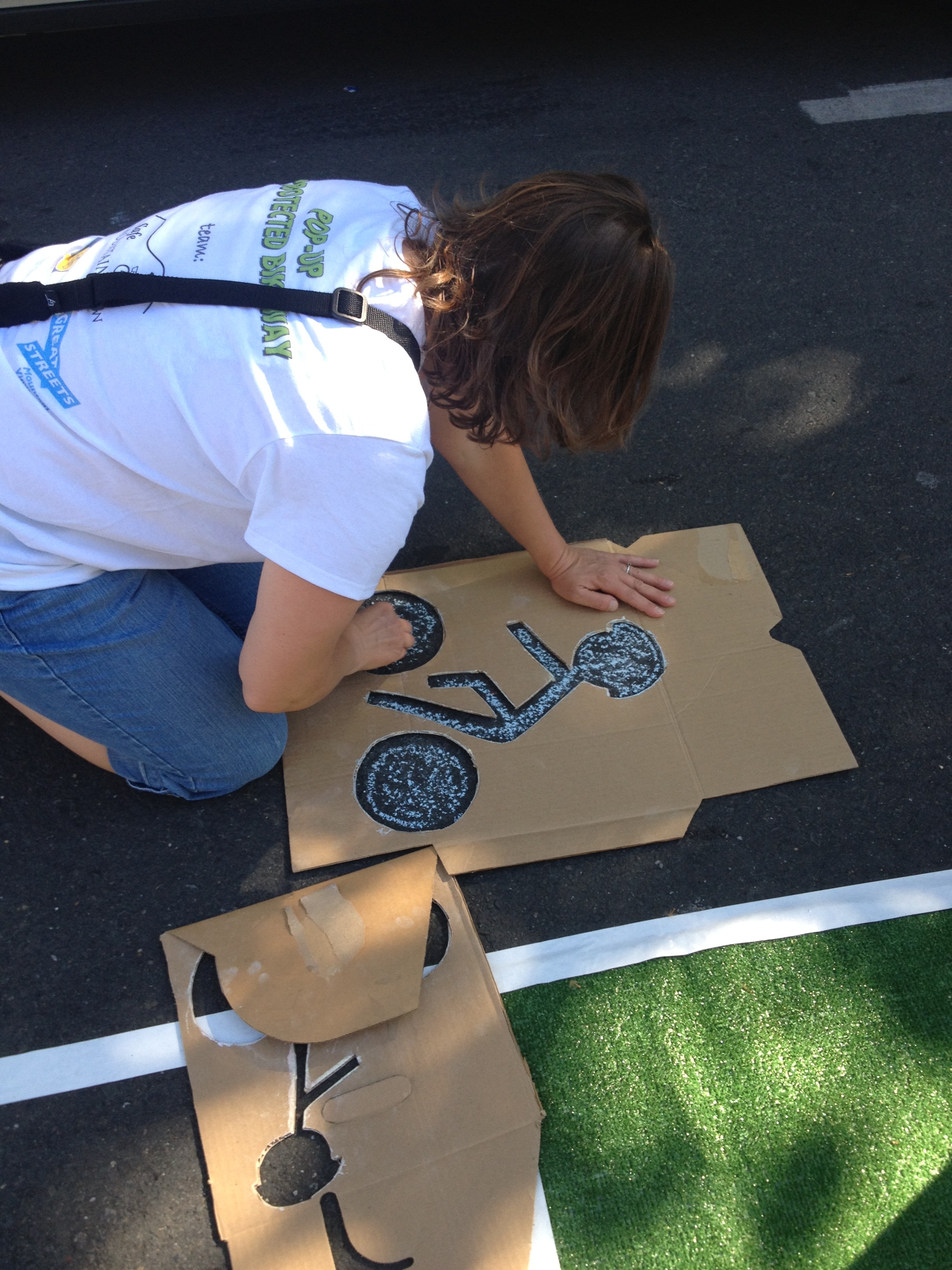 Taking a spin on the cycle track with one of our loaner bikes…. (and check out John's impressive cargo-toting skills on the bike!)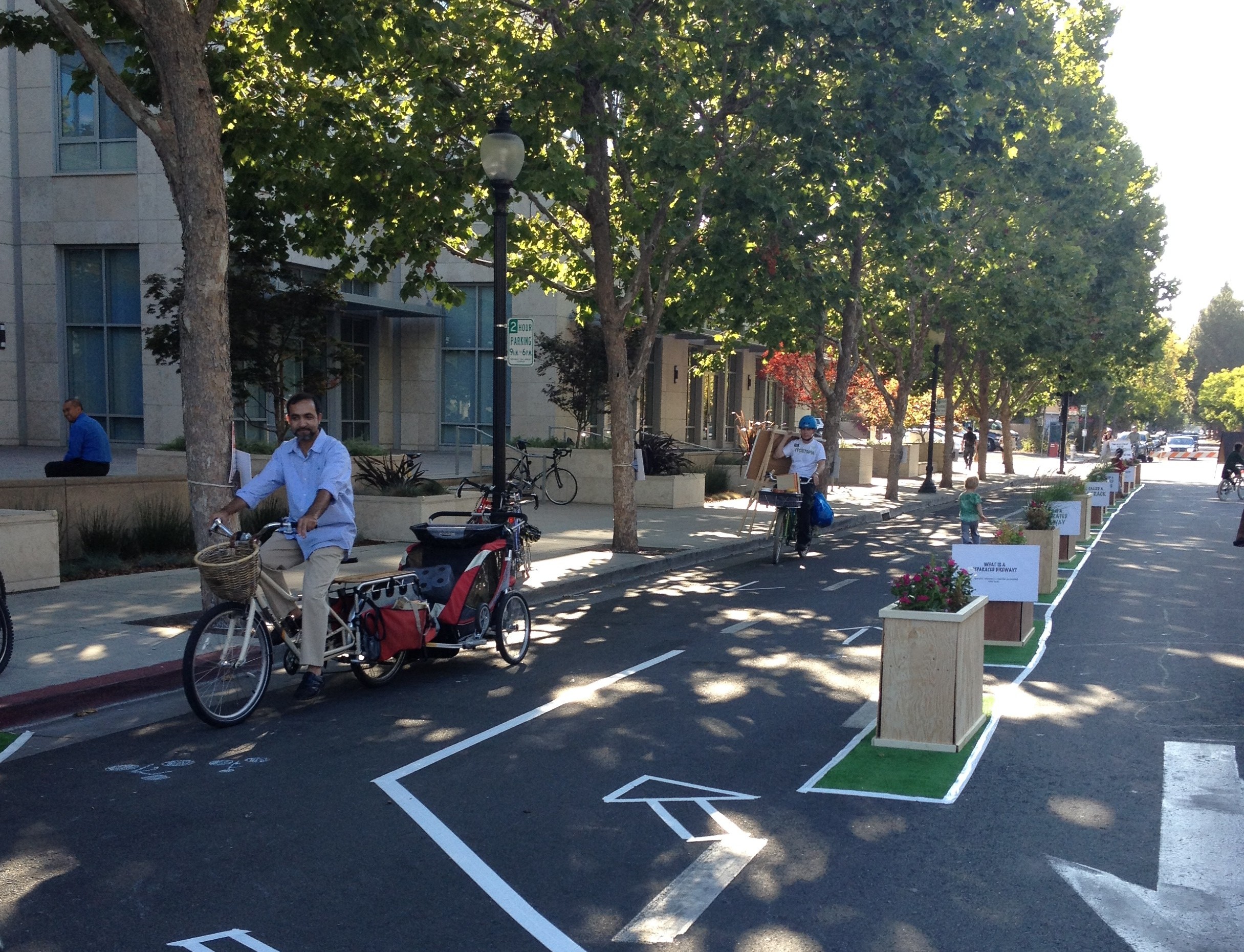 Youngsters create their own separated bikeways on our model streets…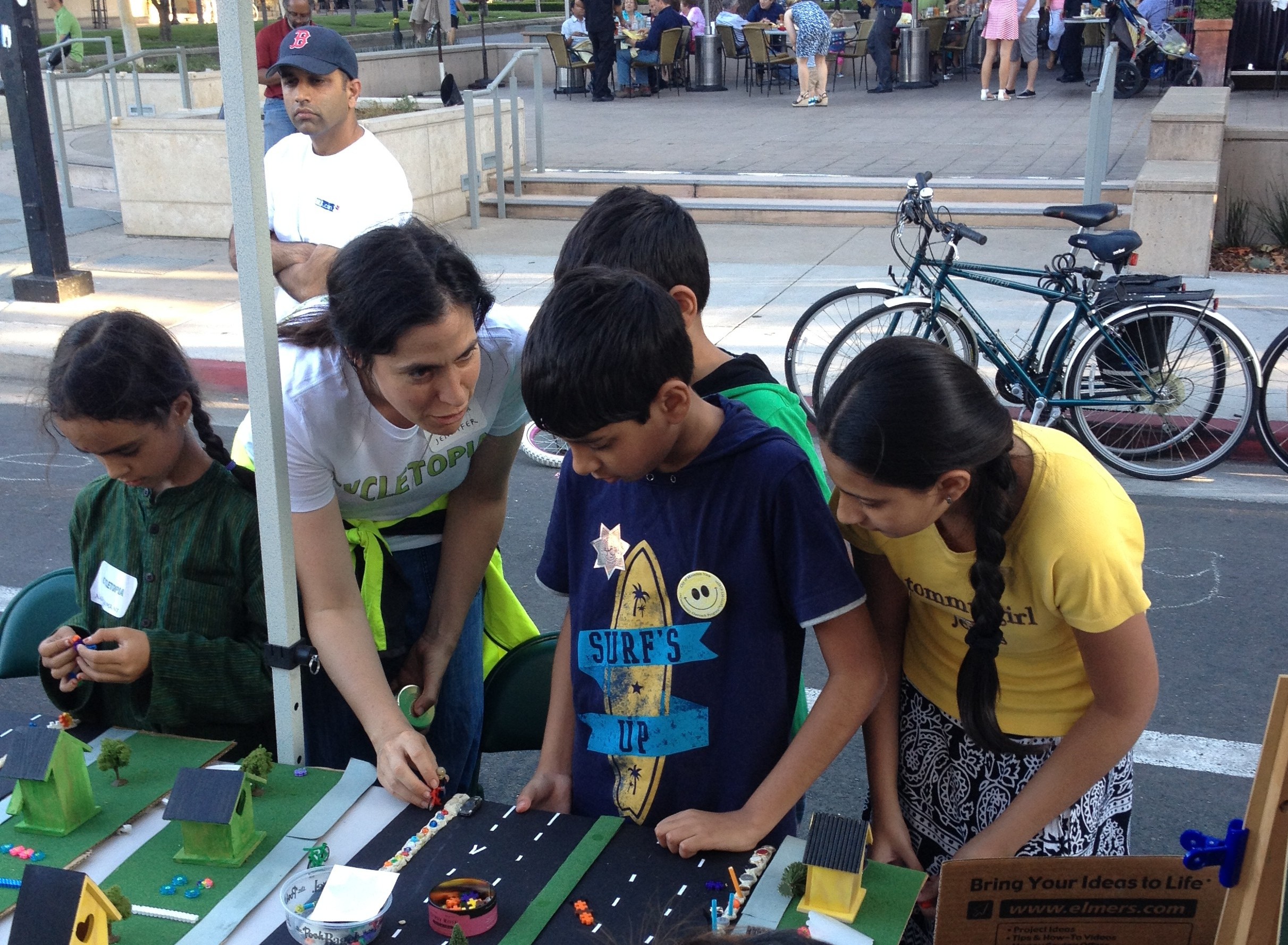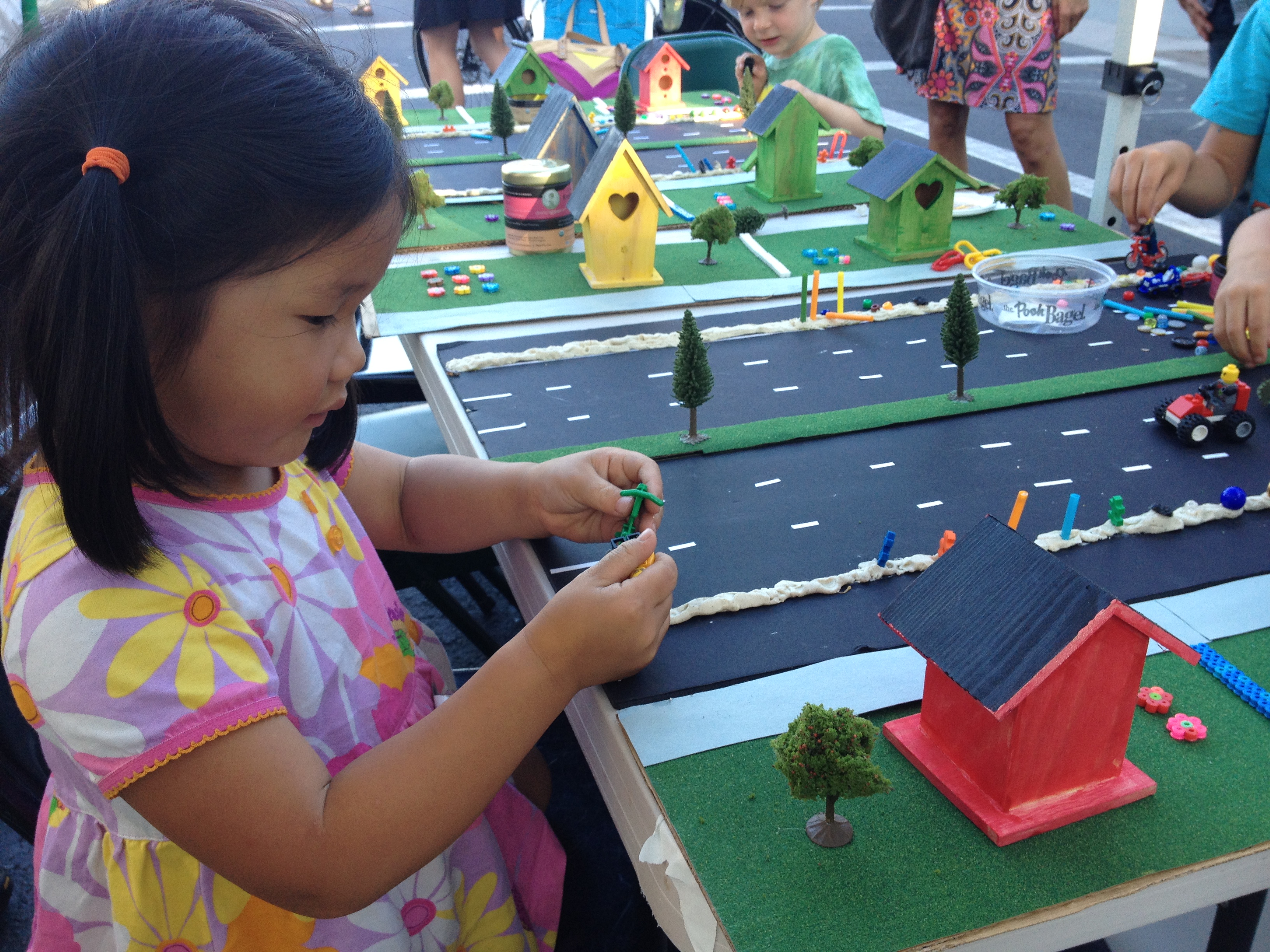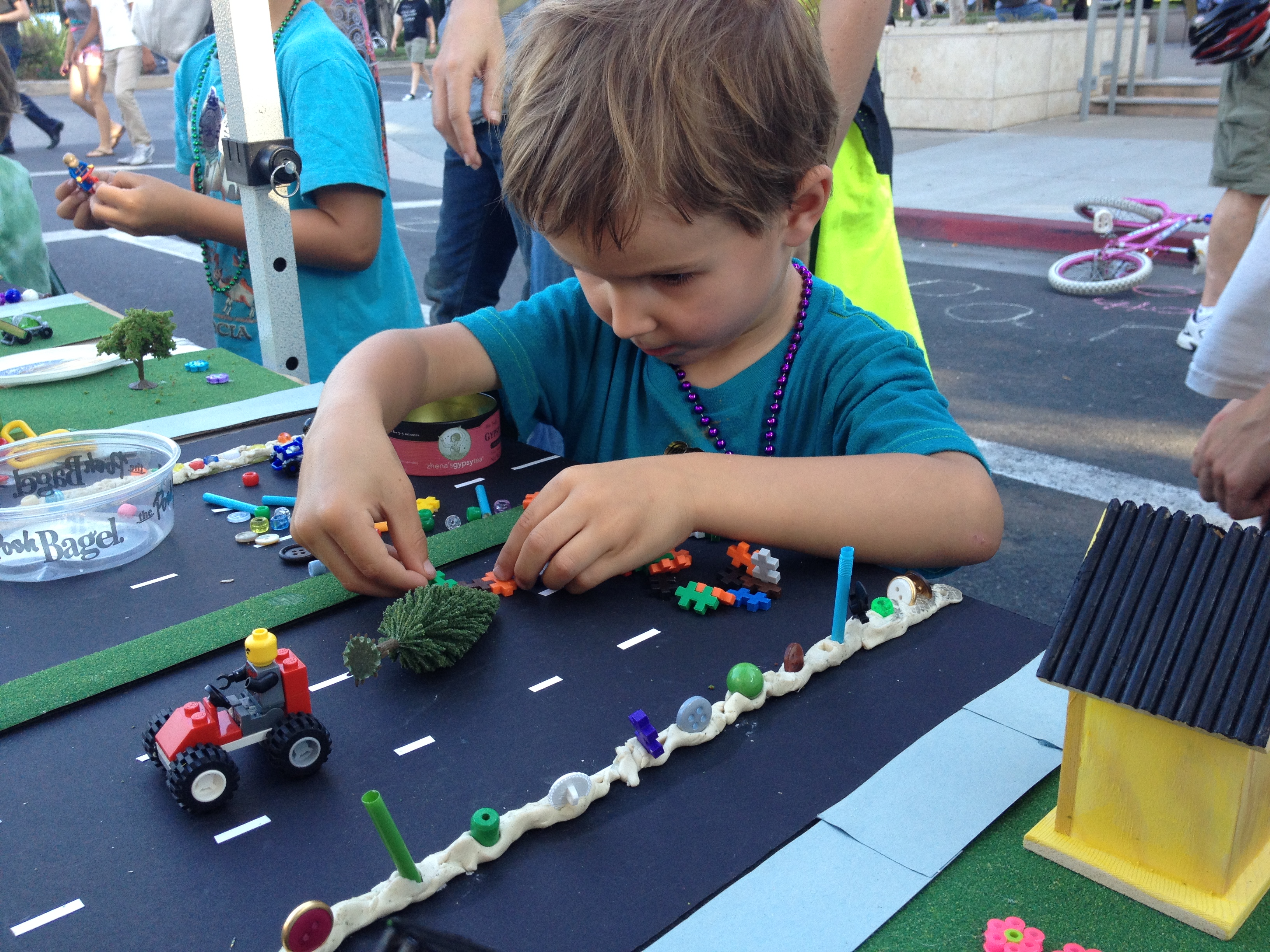 Discussing bicycle infrastrastructure:  protected bike lanes and protected intersections….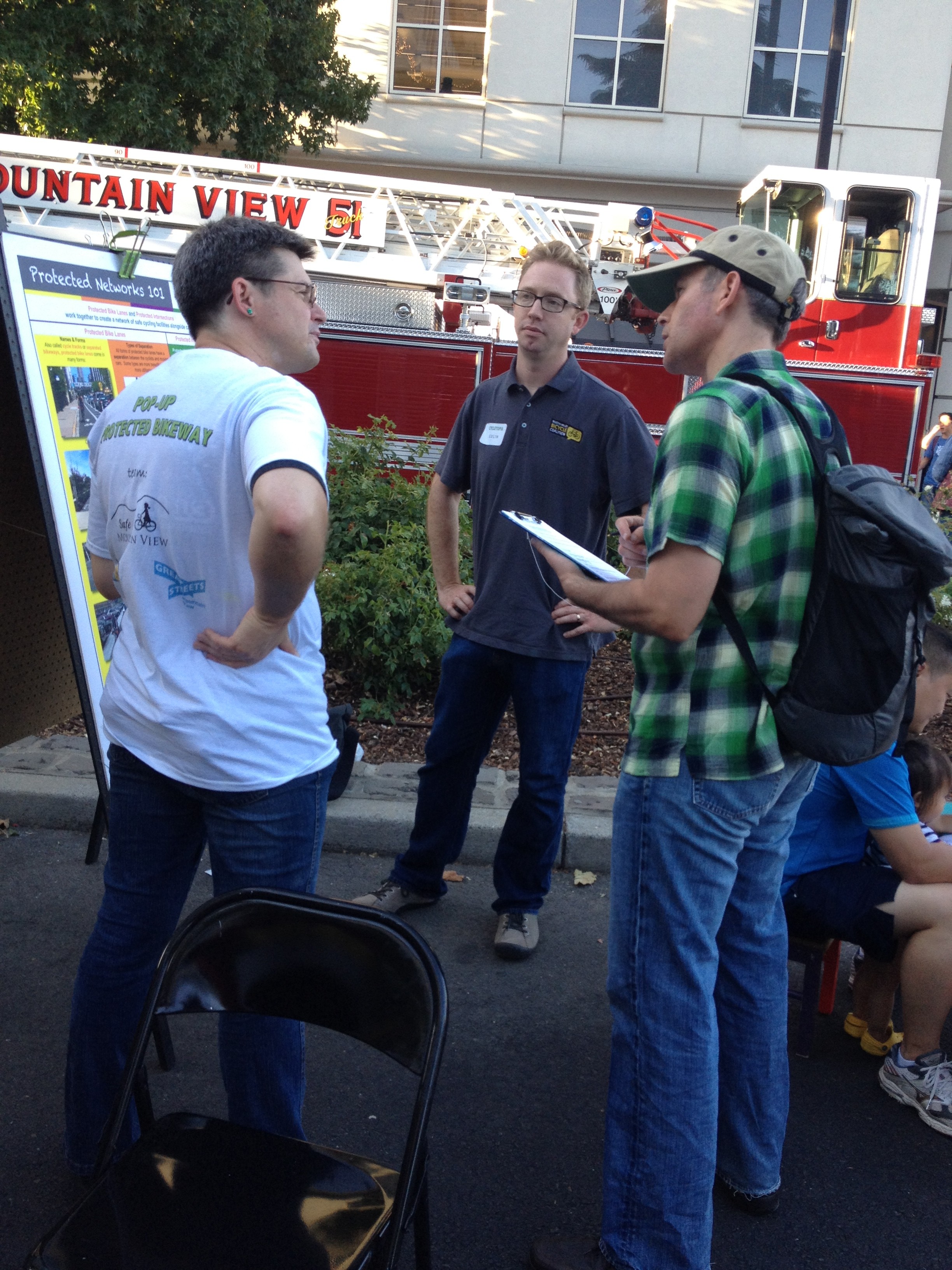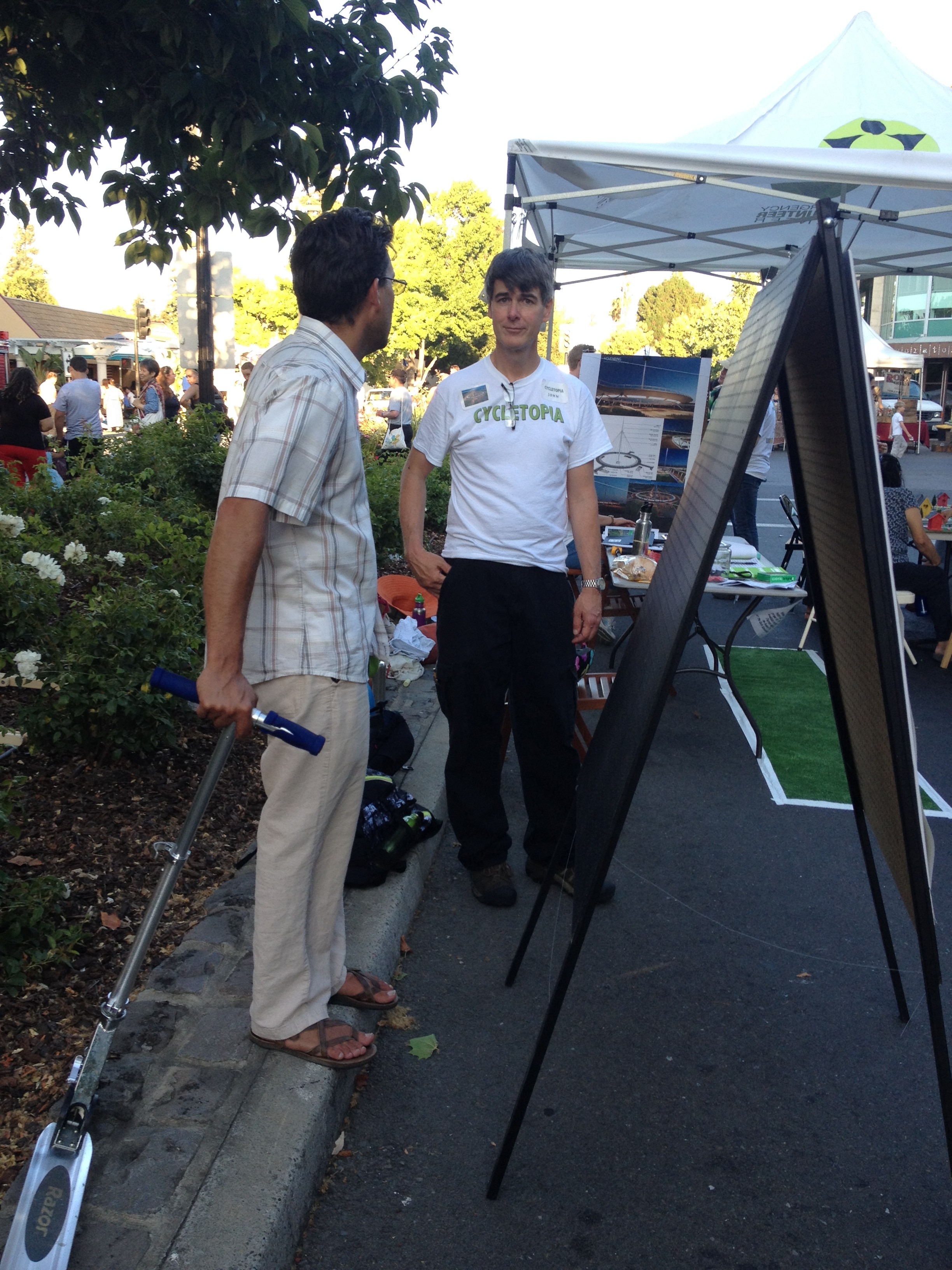 Where do you want to see better bike lanes?  Plot it on our map….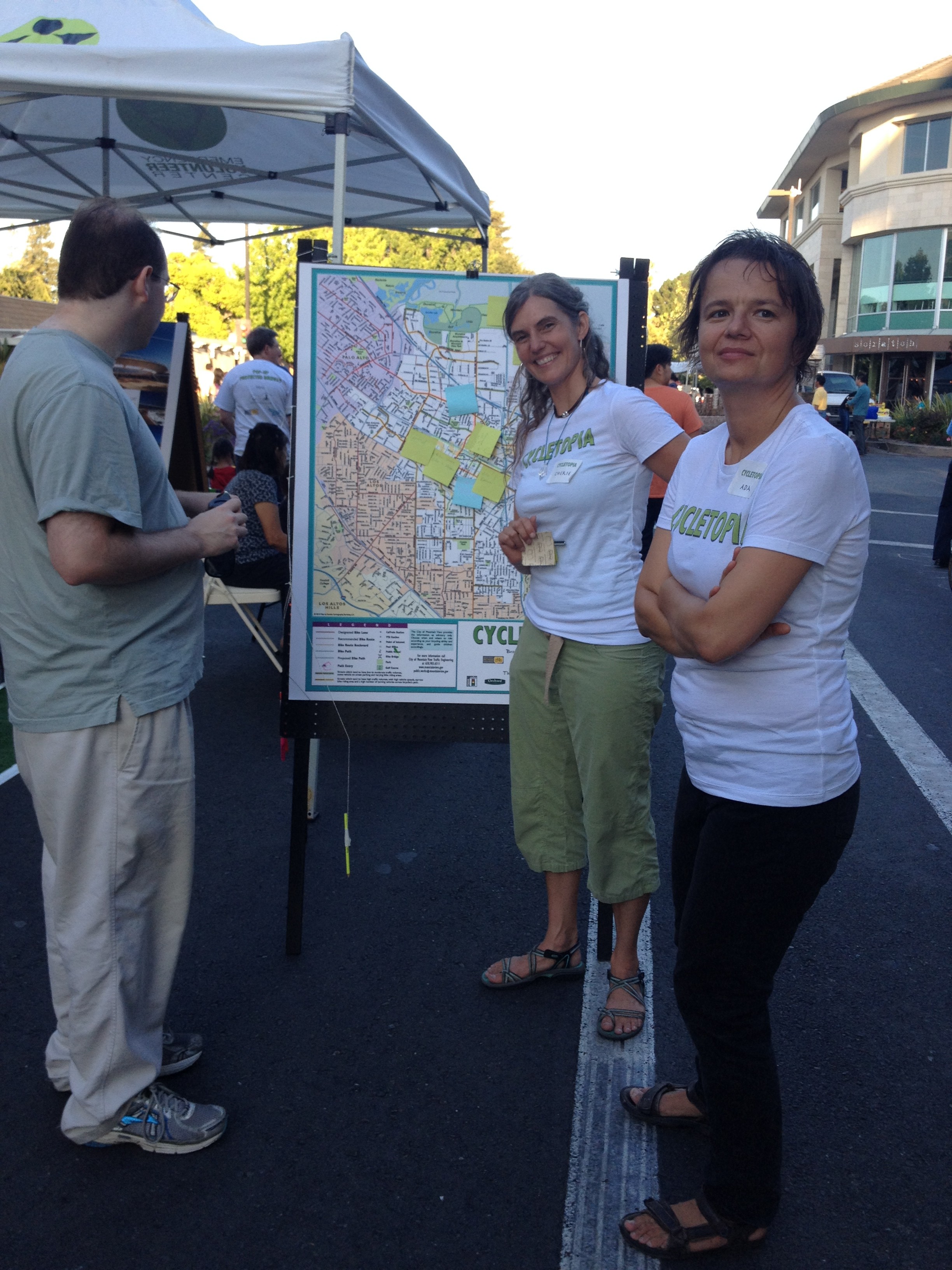 Visits from City Council candidates Margaret Capriles (shown below), Ken Rosenberg, Lenny Siegel, and Greg Unangst….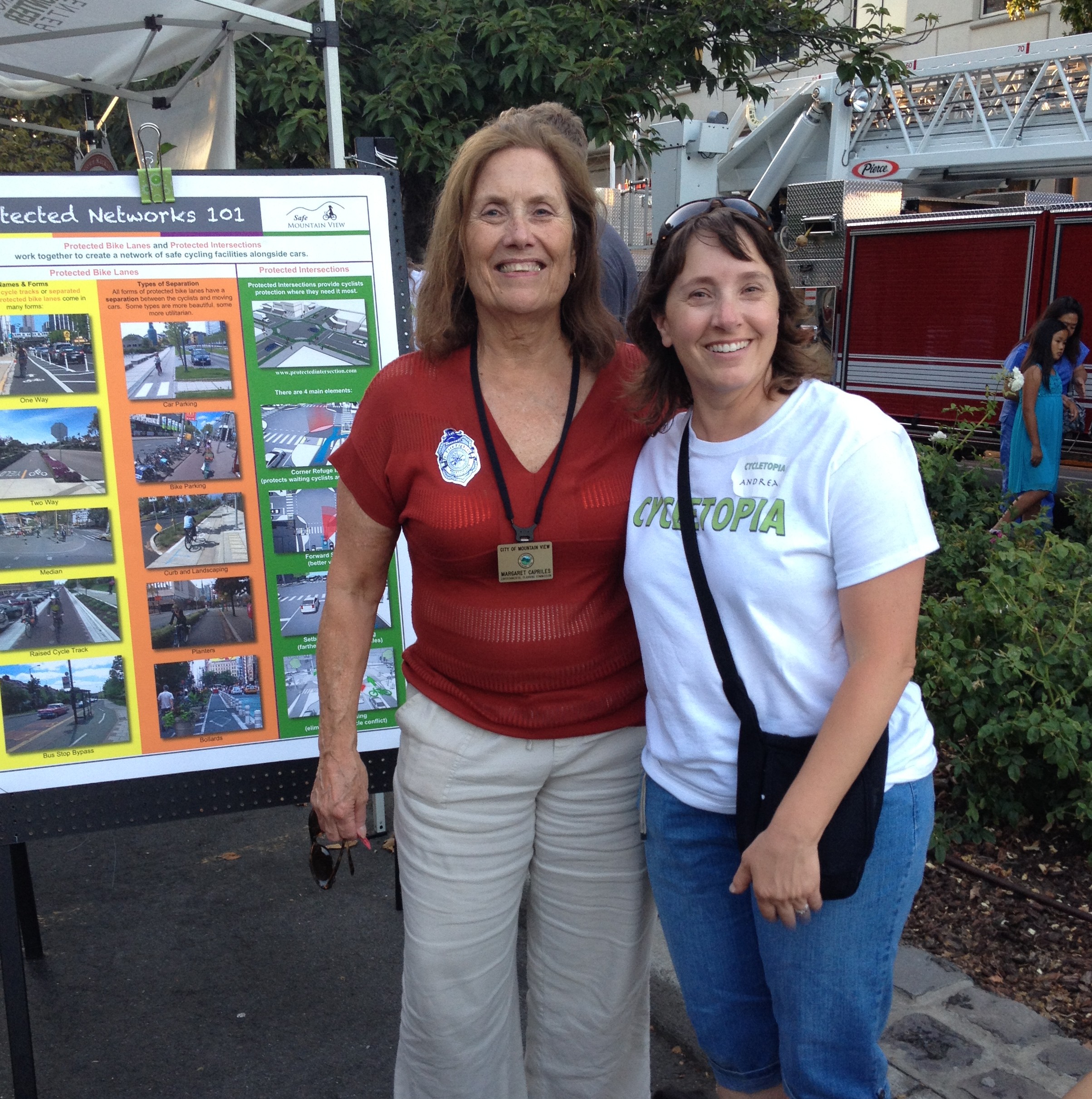 A fun ride!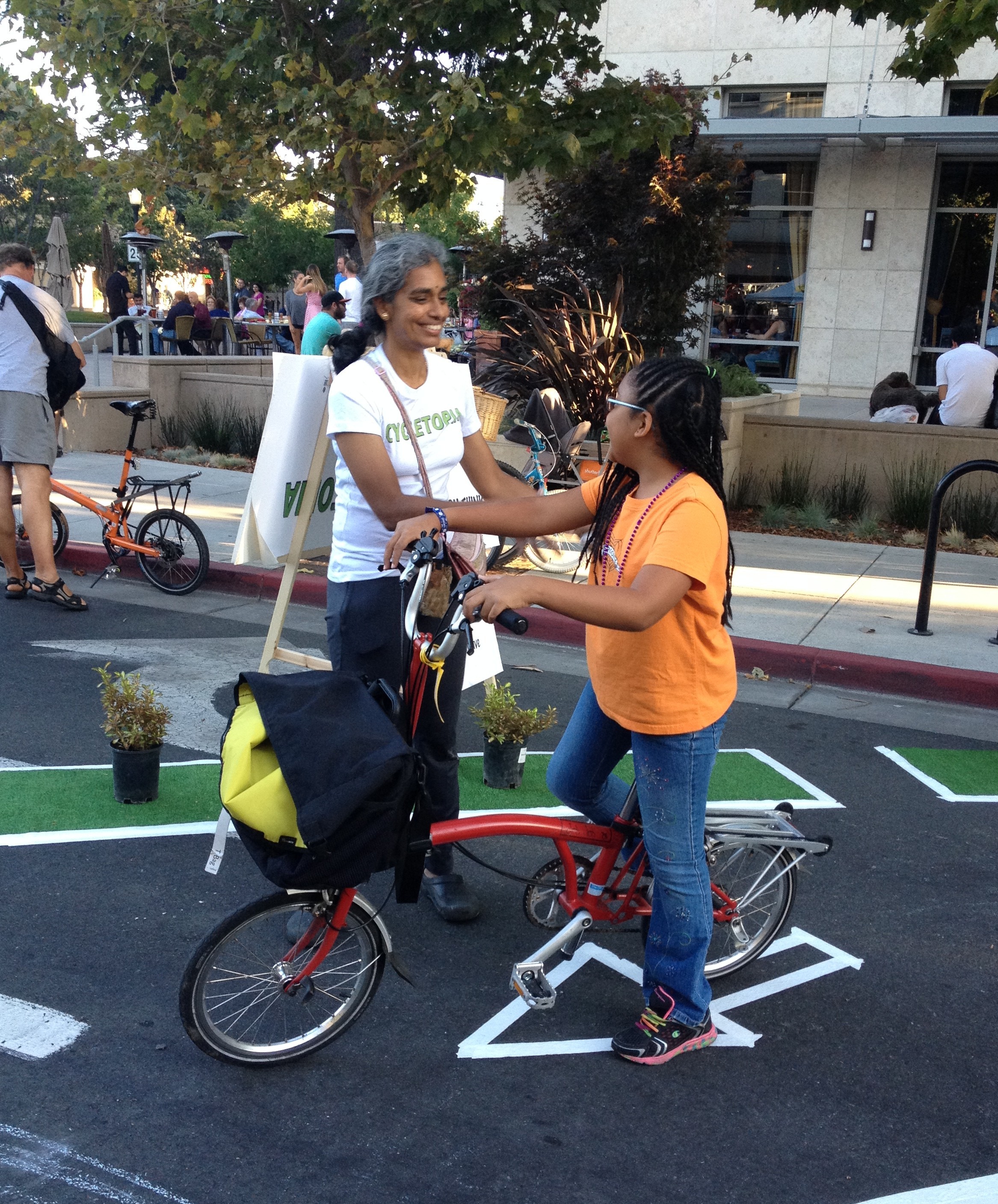 "And the winner of the free bike is…"